New Flat Rides Coming To Six Flags St. Louis and Darien Lake
It was a big day for Six Flags today, as the company announced the chain's 2019 additions. From children's areas to new roller coasters, each park in the chain will receive some form of capital investment for next year. Six Flags St. Louis and the recently re-acquired Darien Lake are no exception, as each of the two parks will be adding a new flat ride next season.
Supergirl at Six Flags St. Louis
Drawing on Supergirl's powers of stamina and strength, thrill seekers spin and tilt, all while suspended from the whirling wheel of justice. Riders are raised up by a giant arm, feet dangling, and then launched into a high-speed spin…round and round…higher and higher.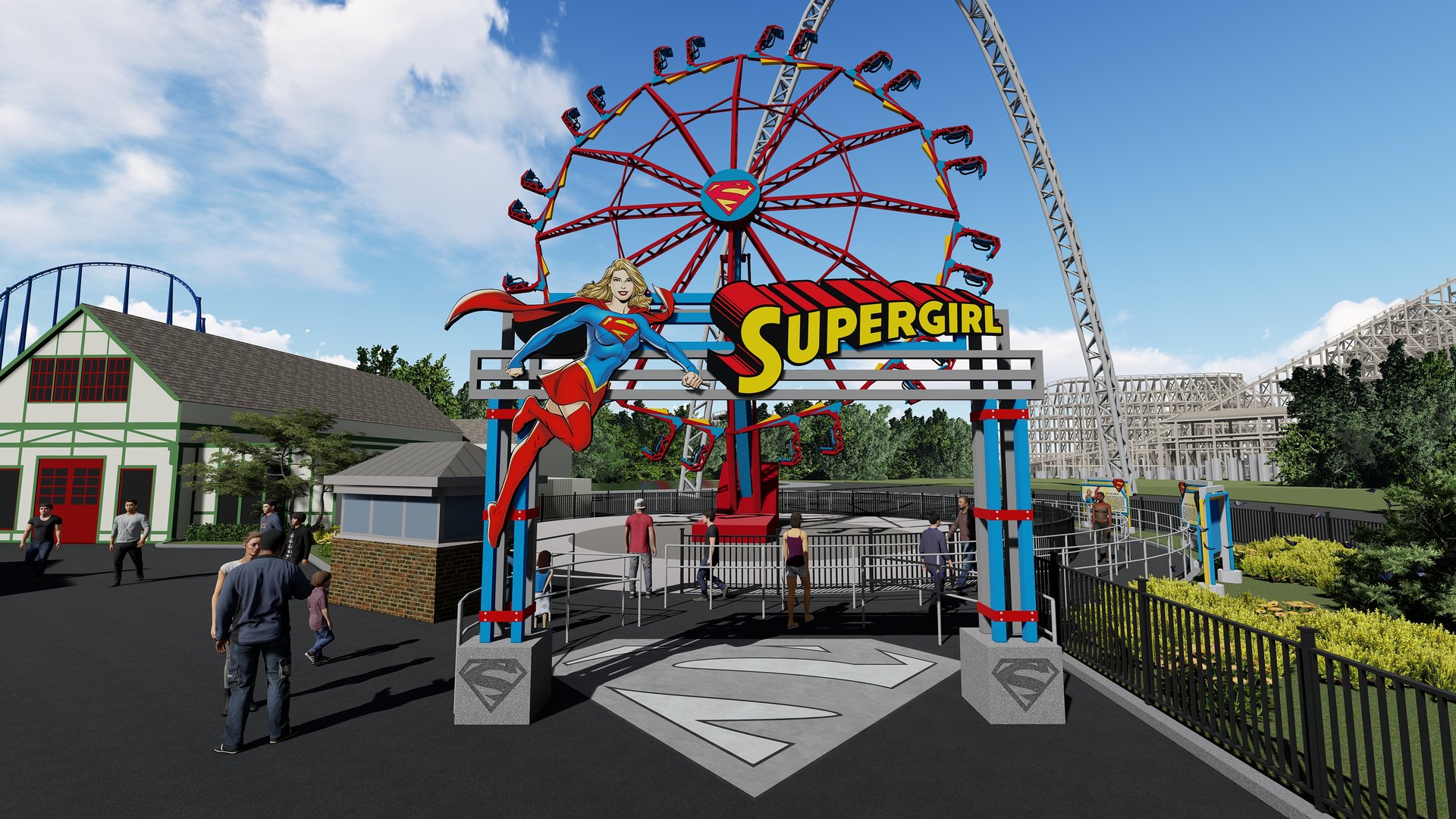 Supergirl is a Zamperla Endeavour. A similar attraction opened earlier this year at Kentucky Kingdom.
---
Six Flags Sky Screamer at Darien Lake
Six Flags also announced the addition of a 24-story Star Flyer at Darien Lake. It will stand at 242′ tall, and is being billed as "The Tallest Thrill Ride in New York."The Skyscreamer is manufactured by Funtime Amusements, a division of Ride Entertainment.
It was also announced that Darien Lake will reopen in 2019 under the Six Flags Banner. What's old is new again as the park will be known as Six Flags Darien Lake.
---
Both attractions will open in 2019. For more information, visit the respective parks' websites.