Help Bring the Zippin Pippin to Wisconsin
The rebuilding of the Zippin Pippin is up for $50k in the Pepsi Refresh project. Please vote for the project to receive the money here!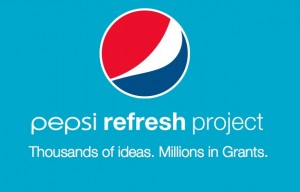 "Bay Beach is the 9th oldest amusement park in the U.S.; operated by the City of Green Bay, Wisconsin. The regional attraction draws 2,000,000 riders annually; mostly families who come for affordable rides for children of all ages. No ride is more than 50 cents!
The park hasn't had a roller coaster since 1936. "When are you getting a roller coaster?" is the most common question asked at the park. The City has purchased the rights to build a new "Zippin Pippin," reported to be Elvis' favorite roller coaster; designed by John Miller, the "Thomas Edison of coasters."
The new Zippin Pippin will be the original design, but built entirely of new wood. Portions of the original coaster will be used for an entry way and display. The City will finance 80% of the cost, with a volunteer group working to raise $600,000.
The project is catching the eye of roller coaster enthusiasts nationwide and the excitement of families throughout the region who say it's the perfect addition to Bay Beach."